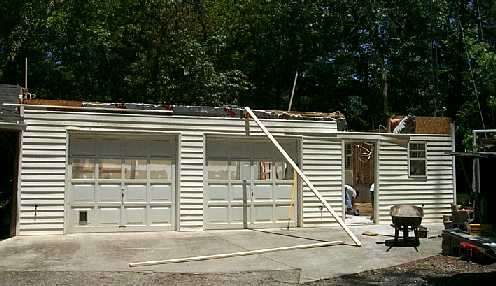 The damaged roof of the garage is off and ready for rebuilding.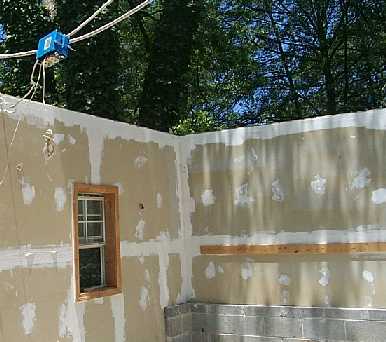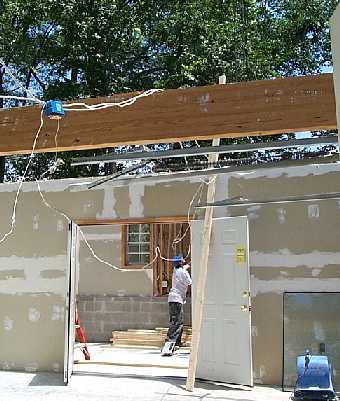 All pictures copyright 2001, John Grimsley -- all rights reserved.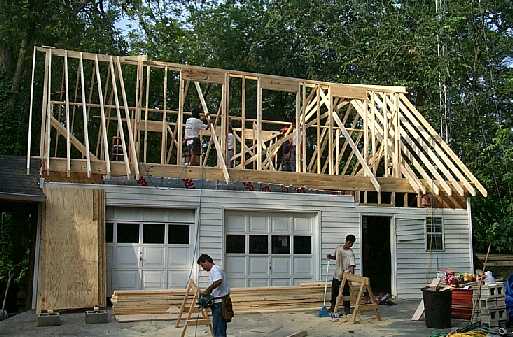 Framing for the 2nd floor.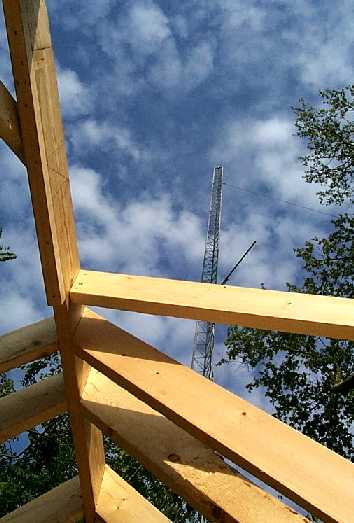 The view from "inside" the Ham Shack...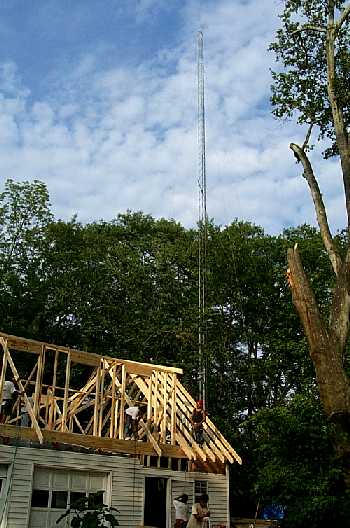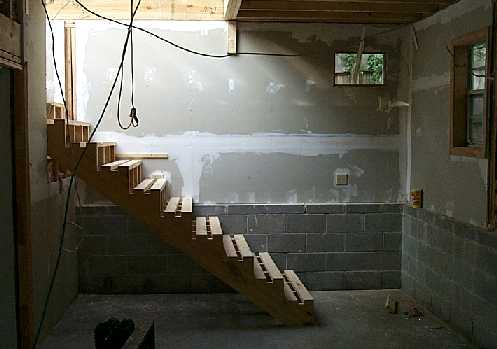 Stairs to upstairs Ham Shack and "big, big" storage area.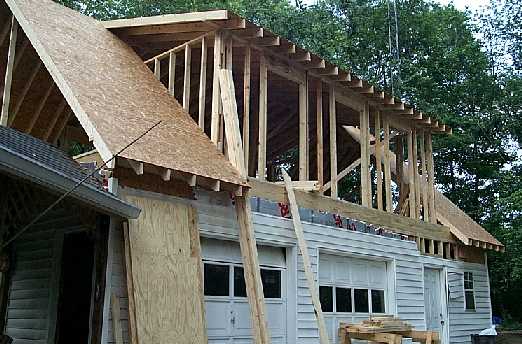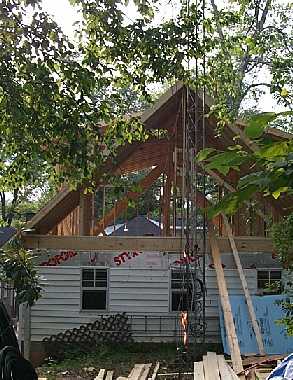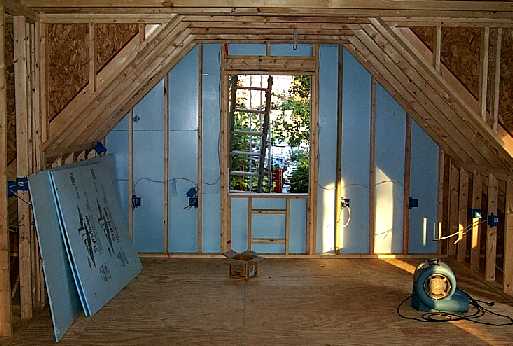 The new "ham shack" takes shape: 6-20-01.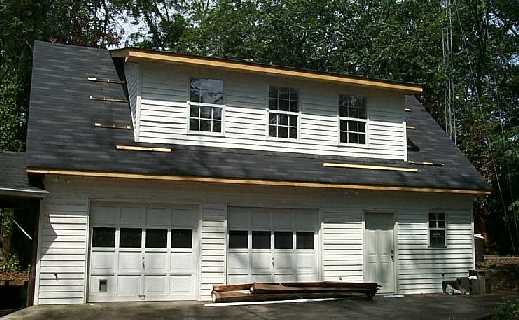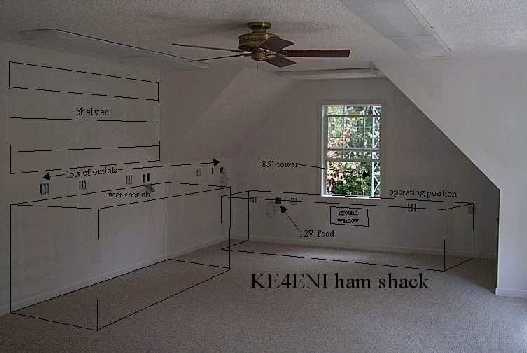 How the ham shack will probably be layed out.

This page was last updated on: December 11, 2013