New and improved version 2.0!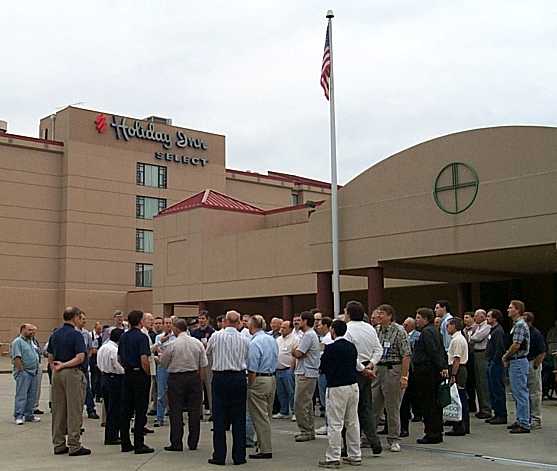 AMSAT 2001 Space Sciences Symposium

Decatur, Georgia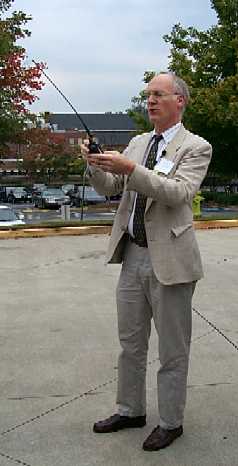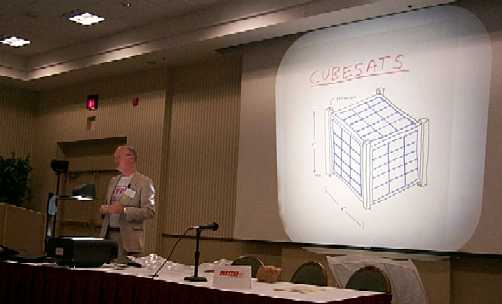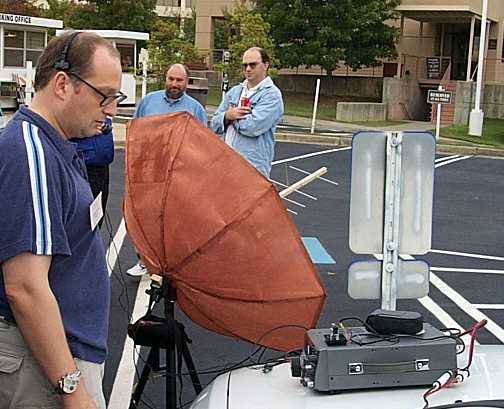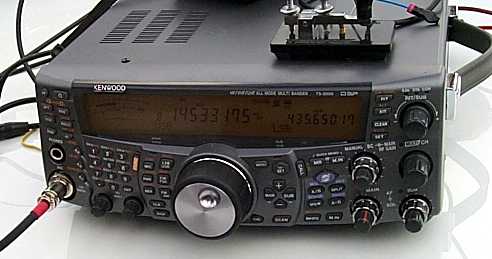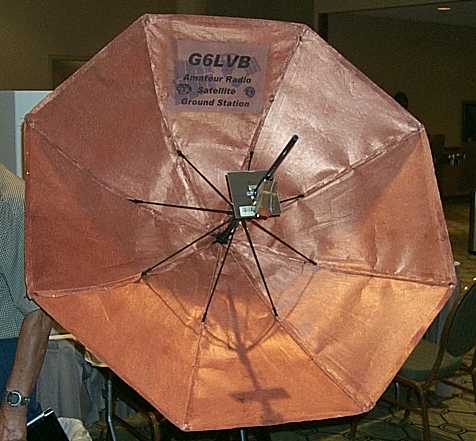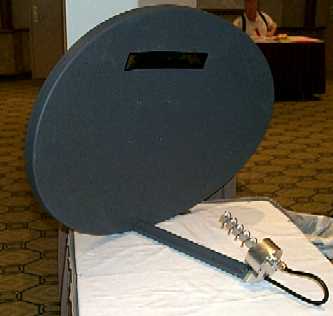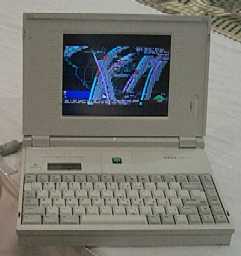 All pictures copyright 2001, all rights reserved.

This page was last updated on: December 11, 2013
Bob, WB4APR, prepares to work a PCsat pass during AMSAT 2001, Decatur, Georgia.

Looking for our packet....

Using APRS to track SATs.

Bob, WB4APR describing. the 4" x 4" "CubeSat" approach.

G6LVB successfullly working an AO-40 pass using a KW 2000 and "copper cloth" dish.

The new Kenwood 2000 all mode rig -- all set up for AO-40.

DSS dish with excellent helix and cup feed.

Just a few of the excellent door prizes awating particpants at the AMSAT banquet.