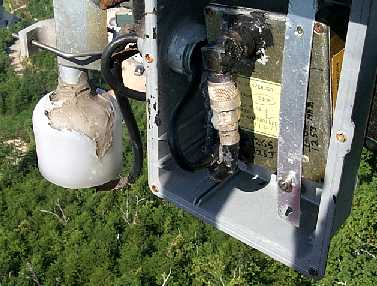 N4NEQ AATN ATV Repeater, Sweat Mountain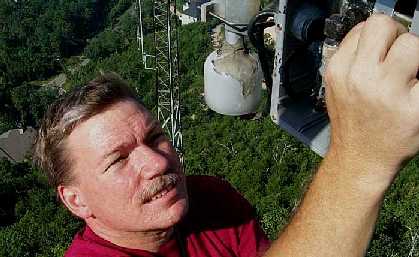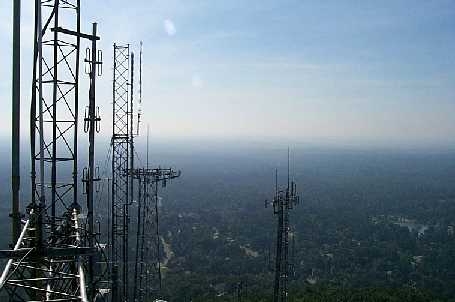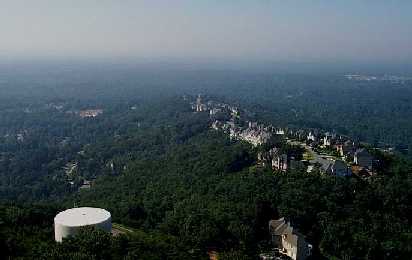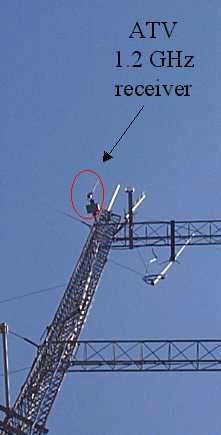 1.2 GHz ATV receive antenna and receiver -- high atop the Sweat Moutain tower.

1.2 GHz ATV receiver open for service (in Hammond box) inside "waterproof" enclosure.  Note plastic bottle used as an "umbrella" to help protect the connector from water and the elements.

Dave, KE4UW swapping out the 1.2 GHz ATV receiver.  This shot was taken before Dave and I got, errrr....."smart" about tower climbing!

What a view!  Taken looking back and to the left, at the same level as the 1.2 GHz ATV reciever -- Sweat Mountain.  I am siting on the cross member,

Another spectacular view!  If you lived in one of these houses, you'd be P5 into the repeater fer sure!

All pictures copyright 2000, John Grimsley -- all rights reserved.

Page last updated, March 28, 2001.